Simple and low maintenance hairstyles like banal ponytails or simple waves are suitable for those lazy days, when there is no time for styling. But sometimes there is such a mood to do something more interesting and elegant. Unfortunately, it is believed that long hair is such a problem. It needs much more time to style and to set everything as it should be. Long hair is annoying sometimes, it tangles, hinders, catches on every nearby object. This is the reason women with longer hair mostly prefer easy go-to hairstyles for their regular needs and even important situations. And this is such a mistake!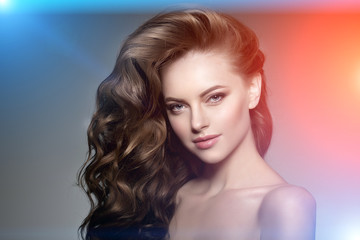 There is a huge amount of extra easy updo hairstyles that are wonderful for everyday and even meetings with friends or colleagues. They are super easy to do and need not so much time to style. Here are top 10 updo hairstyles for long hair to try described in the article. They are so simple that anyone can try them out on their own.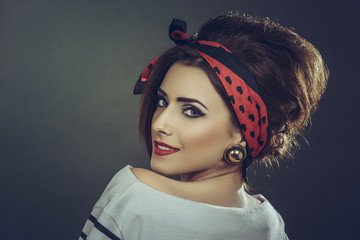 Best Updo Hairstyles For Long Hair
Updos are extremely fancy and fit to every situation from comfy evenings at home to night out parties. Only things to master all these styles below are hair pins, elastic bands, combs and hands.
Simple High Bun. Unfortunately, it is impossible to create big bun from thin hair without special accessories like bun roll or others. But the solution is a messy twisted bun. It looks pretty and adds some volume to thin hair.
Low Back Bun. Super sleek low back bun looks rich and gentle, but a bit boring. It looks much more interesting with curled hair, because a little messiness at the back and loose locks at the sides of the face add a romantic hint to the whole look and make it softer.   
Braided Bun. There are two variations of it: to make a bun from braids that are all over the head or from braid only at the tail part.
French Twist Updo. This is a first class aesthetic and rich hairstyle for formal occasions that makes every woman feel like a queen.
Curly Mess. What could be easier than messy curls pinned and twisted all over the head in a random way? Experiments are allowed here.  
Puffed Out Pony. Regular ponytail could be more than just a trivial hairstyle. Puffed layers at the top of the head turn a simple ponytail to an interesting easy hairstyle that looks elegant and suits for office days.
Dutch Braids. Dutch braids are on the highest point of their popularity now and they are a perfect comfy updo for warm days and insta photos.
False Braids. They look like braids, but they are created from simple ponytails. An easy way to try a new look in just few minutes. A great variant for thin braids to look thick.
Twisted In. A simple low back ponytail twisted in several times depending on a hair length create an easy and cozy bun without difficulties.
Three In One. Three messy braids wrapped all around themselves into lovely roses make together a cute updo for any hair length.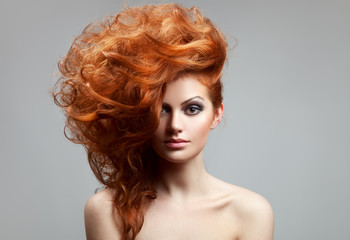 Longer hair is really a challenge, because of high-maintenance women with long hair mostly prefer regular ponytails to get rid of it. But there are some interesting variants of simple updos to try for girls not only with long, but also a mid-length hair.